District Officers

Chris Craft
Director
Grain Craft
Steve Neely
Chairperson
Ardent Mills
Michael Keenan
Vice Chairperson
Grain Craft
Tom Byrnes, Jr.
Secretary/Treasurer
Blower Engineering
Brandon Dillon
1st Executive Committeperson
ADM Milling
Diwakar Mokadam
Allied Trades Chairperson
IMAS North America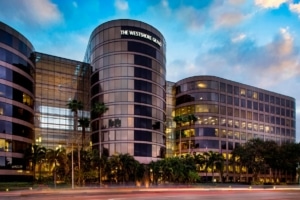 Four Districts to Meet in Tampa, Florida
The Southeastern District invites you to join us for the IAOM Southeastern, Niagara, Ohio Valley, and Wolverine Joint District Fall Meeting, September 27-29. This year's event will be held at the Westshore Grand in Tampa, FL. We will begin with a golf outing on Wednesday, September 27 followed by a welcome reception at the hotel. The technical sessions will be held on the Thursday, September 28. That evening, attendees can choose to participate in a dinner cruise around the Tampa Bay. The meeting will end on Friday, September 29 with an optional tour of the new Ardent Mills Facility in Port Redwing, FL.
Conference Registration is Open
Registration fees will include the Welcome Reception, Technical Session lunch and breaks, and transportation to Friday tour. (The golf event and dinner cruise will have optional fees. All other meals are on your own.)
Hotel
We have reserved a block of rooms at the Westshore Grand. Reservations can be made at this website: https://book.passkey.com/e/50504887 . Rooms are available the weekend following the conference, if you wish to stay longer. The booking link will only allow you to select the dates of the event first, then after room type is selected the additional nights available can be added.
Thursday Evening Dinner Cruise
Our social event this evening will feature the ultimate dining cruise and cocktail adventure. Spectacular views of Tampa on America's first 3-Diamond-rated dining yacht, dancing on the top deck, and an open bar that's free at sea! See yachtstarship.com for details. Transportation to the departure dock and return to the Westshore Grand will be provided.
Allied Trades Table Tops and Sponsorships
We will have a limited number of tables available for vendors to setup exhibits in the foyer/refreshment area. There is a $300 fee to secure one of the tables. Vendors will also be required to choose at least one additional sponsorship opportunities. Table Top Registration and Payment Information can be found on the Sponsorship Form. 
Mill Tour
On Friday morning, there will be a tour of the Ardent Mills facility in Port Redwing, FL. Everyone registered is invited to attend and transportation will be provided. Please indicate if you plan to attend when registering for the conference. The tour will begin at 9:00 a.m. The shuttle bus will be leaving the Westshore Grand at 8:00 a.m. If you would prefer to drive on your own, there is ample parking at the mill.
Spouse/Guests
Spouses and guests are welcome!  Please register them as a guest if they will be joining for golf or the dinner cruise.
Future IAOM Annual Conferences & Expos