IAOM Western Canadian District
68th Annual Conference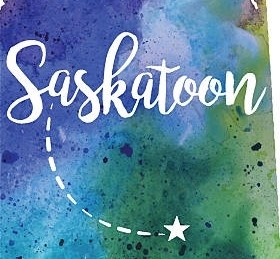 June 15-17, 2022The Western Canadian District will be held on June 15-17 at the Alt Hotel in Saskatoon, Saskatchewan.
REGISTRATION Full Program:  $170 CAD,  $140 USD  (before May 10)
To register with a credit card please click Register Online. Your username is your e-mail address.  If you've forgotten your password, click on "Forgot Password?" and the system will help you reset the information.
To pay by check, click the Download PDF Form below and send in to Allen Doherty with your payment.
Advance conference registration should be made by May 10 to take advantage of the reduced prices.  
HOTEL 
Alt Hotel
480 2nd Ave. South
Saskatoon, SK  S7K 5R4
1-639-398-0250 (for reservations)
A block of guest rooms has been reserved for the IAOM Conference at a special rate starting at $139.00 CAD per night (plus taxes) for the dates of Tuesday, June 14 thru Thursday, June 16.
To make reservations:
♦ Please phone for reservations, and identify yourself as being with the IAOM group to receive the discounted room rates.
The room rate is available until May 14.  After that date, rooms may be available but the rate is not guaranteed.
GOLF (Separate Registration if mailing in)
Golfers will head to Dakota Dunes Golf Links for an 18-hole tournament on Wednesday, June 15. Fees include green fees, electric golf cart, breakfast and dinner. Golf club rentals are extra. PRE-REGISTRATION is required on the form provided. Check out the golf course at www.dakotadunes.ca.
Click HERE to download the Golf Registration Form and send with payment to Allen Doherty, OR register online at the Conference registration link above.
Guests
Companions are invited to join the conference group at the Wednesday and Thursday evening events.  Please register your guest online from the link above, or on the downloadable form!  The cost of the Thursday night banquet includes the Opening Reception on Wednesday night.
Speakers
Keynote speaker

Dr. Bob Tyler – Professor University of Saskatchewan – College of Agriculture & Bioresources

Technical speakers

Cordano Engineering –  Ilario Cordano                                  

3DS Technologies – Travis Sachs – Scanning technology

Repco – Tom Reed                                          

Northern Strands – Dana Taylor – Confined space entry related – bins/silos

Great West Manufacturing – Brooke Dessert                                

Gardner Denver – Denis Lemoing –  Difference Between Screw and Lobe Type Blowers

Buhler – Ian Steele  

IMAS North America – Diwaker Mokadam –  New vibration dampening roller mill technology